Sportsmen Organized for Law Enforcement is managed by a volunteer Board of Directors comprised of founders and representatives from the organizations SOLE benefits.  The purpose of the Board is to encourage the fundraising efforts of the organization, guide the operations and to ensure that a maximum amount possible is disbursed to the beneficiary charities that it supports.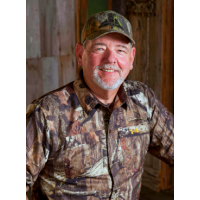 Ronnie "Cuz" Strickland – Board Member
Ronnie Strickland is a veteran of the outdoor industry, having worked for Mossy Oak since 1988. He served as the producer of Mossy Oak's #1 rated "Hunting the Country" television series for 25 years, authored three books – "The Truth", "The Whole Truth" and "Nothing but the Truth about Spring Turkey Hunting" – and is a patriot life member of the NRA. Ronnie currently serves on the board of QDMA, was awarded the NWTF Communicator of the Year in 2013, and was inducted into the Legends of the Outdoors Hall of Fame in 2014 and Mississippi Outdoors Hall of Fame in 2017. He currently serves as Executive Vice President at Mossy Oak and founded the original Sportsmen Organized for Law Enforcement initiative.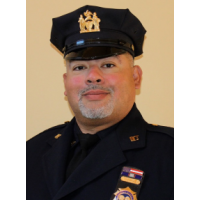 Will Jimeno – Board Member
Will was born in Colombia but immigrated to New York City as a boy with his family. A former veteran, having served in the US Navy, he was a rookie cop serving with the Port Authority Police of New York and New Jersey assigned to the Port Authority Bus Terminal on September 11th, 2001.  During the attack he responded to aid in rescue efforts when he became trapped underneath the South Tower of the World Trade Center after its collapse.  He was pulled out of the rubble after 13 hours, one of only 20 people pulled out alive.  On June 11, 2002, Will received the Port Authority's Medal of Honor.  Today, medically retired, he resides with his family in New Jersey and hunts every chance he gets.  Watch Will's story here:  Video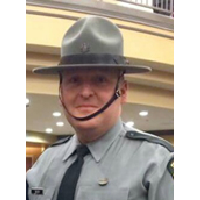 CPL Geoff Bush – Board Member & Below 100 Representative
Corporal Geoff Bush is a full time Instructor at the Pennsylvania State Police Academy in Hershey Pa.  He is the Departments lead EVOC instructor and is also a certified Taser, use of force, and officer safety instructor.  Cpl. Bush has over 20 years of law enforcement experience including 2 years as a municipal police officer in Pennsylvania, 7 years as a Trooper with the Virginia State Police and 11 years with the Pennsylvania State Police (PSP).  CPL Bush is an avid outdoorsman, serves on boards with Alert International and Below 100 and is the Below 100 representative on the SOLE Board.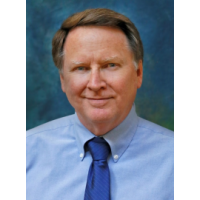 Dale Stockton – Board Member & Spirit of Blue Representative
Dale retired from the Carlsbad (CA) Police Department after 32 years at the rank of captain.  He went on to teach criminal justice for 20 years, served a term as a California POST Commissioner, helped launch Law Officer Magazine as its editor-in-chief through its first decade and co-founded Below 100.  Dale is a graduate of the FBI National Academy (Class 201) and holds a Master of Advanced Study degree from the University of California, Irvine, School of Criminology, Law, and Society, lives with his wife in Southern California and is the managing partner of Public Safety Insight, LLC. Dale is the Spirit of Blue Foundation representative on the SOLE Board.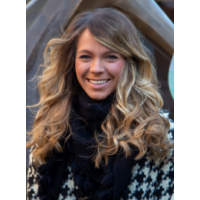 Lauren Crisman – Board Member & Concerns of Police Survivors Representative
Lauren Crisman is the Director of Development at Concerns of Police Survivors (C.O.P.S.).  She has served at C.O.P.S. since 2014 and is deeply committed to serving law enforcement and the family members and co-workers of officers killed in the line of duty.  Lauren received a degree in Interdisciplinary Studies from the University of Missouri and currently resides in Lake of the Ozarks, Missouri with her husband, and son.  Lauren is the Concerns of Police Survivors representative on the SOLE Board.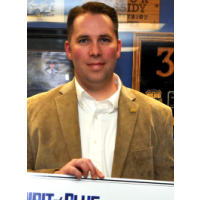 Ryan T. Smith – Board Member & Executive Director
As Executive Director, Ryan oversees all of the day-to-day business of SOLE and has been involved since its formation in 2016.  Ryan is an Oregon native with a Business Administration degree from Seattle Pacific University and has served in both the military and law enforcement.  He started his professional marketing career at Nike, lives with his wife and kids in Portland, OR and also serves as the Executive Director of the Spirit of Blue Foundation.